Here at Harmony Senior Services, we love to highlight our residents and associates. Take a look at who was featured throughout our communities during the month of August. 
New Health Care Director - Tom Nagle 
I am the new Health Care Director who will oversee the day-to-day operations. I have been a Registered Nurse for about 25 years and have worked in a variety of settings including Emergency Room, Intensive Care Unit, and even as a Flight Nurse. No matter the role, I have always believed in being a patient advocate first. I really enjoy working with seniors and look forward to getting to know everyone. I am originally from Buffalo, NY, so I'm a big Bills fan. My wife and two teenage daughters live on a 10-acre farm in the mountains and raise goats, sheep, and even a few alpaca.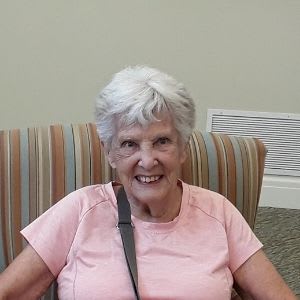 Resident of the Month - Mari Lou 
Mari Lou was born in Waxford, PA, and lived there for 21 years. She was a 6th-grade algebra teacher for many years. She married in 1957, moved to Fairfax, VA, and raised three boys with her husband. Since moving into Harmony she has enjoyed participating in various programs and volunteering in any way she can. 
Resident of the Month - Ernie Bayne
Ernie was born and raised in Forest River, ND. At age 18, he joined the Navy and was given an appointment to be in the Navy V-12 College Training Program. He attended the University of Minnesota and the University of Illinois where he received his BA in Electrical Engineering. While in school he met his soon-to-be wife, Delores, and they married right after graduation. He and his new bride moved to Ohio where he worked at the US Steel Company for 37 years. They raised four children together and enjoyed traveling in their camper after retirement. Ernie and Delores moved into our community in June of 2012. Ernie is an absolute delight to our community! 
Resident of the Month - Janet Brickman 
Janet was born on November 12, 1946, in Hillsboro, OR. She met her husband, Robert, at a function, and later they were married. He was in the military which brought them both to Fayetteville, NC. They have a son and a daughter together. Janet moved into Harmony in March of 2021 with her two cats, Timmy and Tommy. She loves how caring the staff is, how great the food is, and that she feels at home with us. She enjoys playing bingo, cornhole, balloon volleyball, and exercise classes.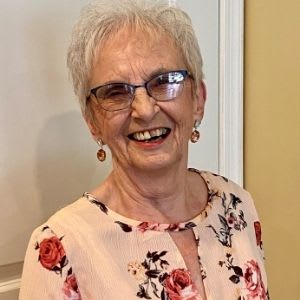 Resident of the Month - Janice Riley 
Janice is a native of North Carolina. She met her husband on a blind date and they were married for 62 years. They raised two children together, Shane and Janice Jr. After Richard's passing in 2018, Janice moved into our community. She is a blessing to our Harmony family. She single-handedly runs the bingo chips at all of our bingo nights. She collects everyone's exercise equipment after class every morning, which she rarely misses. She is always on the dance floor during our musical events. She is a friendly, fun-loving, vibrant, and extremely helpful resident!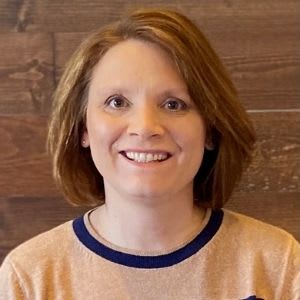 New Business Office Manager - Angela Charles
Angela has worked in senior living administration for seven years. After cross-country moves between six different states, she and her husband permanently settled in Mt. Juliet five years ago. She worked as a paralegal and stay-at-home mom prior to discovering her love of senior living. She looks forward to joining Harmony at Mt. Juliet. 
New Business Office Manager - Jennifer Shade
I was born and raised in Morgantown, WV. I have a 25-year-old daughter, Jayla. I am a big Steelers fan, and also enjoy reading, cooking, and spending time with my family. I am excited to be at Harmony full-time to assist you!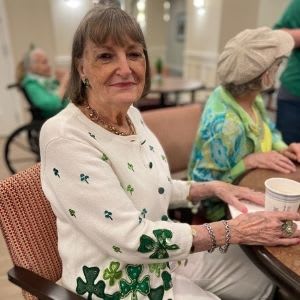 Resident of the Month - Ms. Geraldine 
Ms. Geraldine moved to Harmony this past November. She is originally from Barnwell, SC, and has four children. She was the director of her kindergarten music program. She has even put on several concerts for her fellow residents since moving in. When she's not playing the piano, you can find her at morning exercise class, playing bingo, and at happy hour.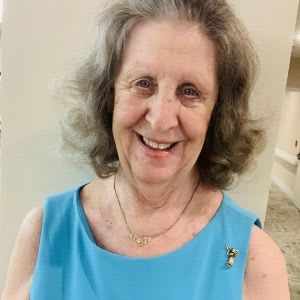 Resident of the Month - Kitty Dixon
Kitty was born in Charleston and has lived her whole life in South Carolina. She met her husband, Ralph, in high school and they were married for 43 years. They raised one child together and now have two grandchildren. She is known as Harmony's official cornhole scorekeeper. She also loves bowling, music, and bible study. She loves the activities and the friends she has made here at Harmony!