Here at Harmony Senior Services, we love to highlight our residents and associates. Take a look at who was featured throughout our communities during the month of December.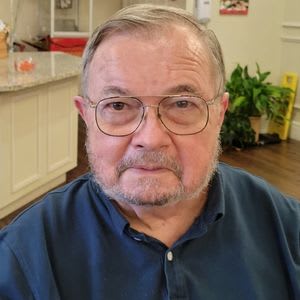 Resident of the Month - Mike Reing
Mike was born on an Army post in Frankfurt, Germany. He spent part of his childhood in Japan. He graduated from Georgetown and Medical School. He did his residency in orthopedics at Vanderbilt and interned in pediatrics at Duke. For two years he was a combat medic in the Army followed by four years of reserve duty. In 1979 he began his practice as a pediatric orthopedic surgeon in Fairfax, where he continued working until 2013. He has five children and seven grandchildren. Mike enjoys cooking and gardening.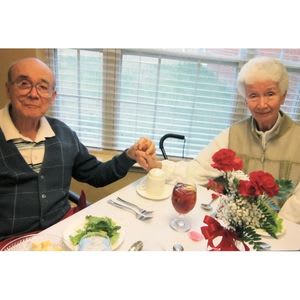 Resident of the Month - Louis Ennis
Louis was born and raised in Baltimore. After high school, he attended the Merchant Marine Academy and then went on to join the Navy. He met his future wife, Madeline, while at a military dance. Together they have seven children. After serving in WWII, Lou earned an engineering degree in building structures from the University of Maryland. Later he and Madeline retired to Fort Myers, Florida where they enjoyed playing golf and bridge. In 2011 they joined the Harmony family to be closer to family. He just celebrated his 100th birthday. He credits his longevity to maintaining an active and healthy lifestyle. He is humble, smart, and friendly. We are so lucky to have him in our community.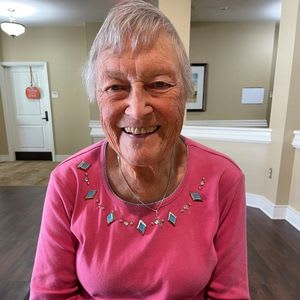 Resident of the Month - Judith Murbach
Judith was born and raised in Michigan. She graduated from Michigan State University and went on to become a music teacher. She was also part of a band called "Daughters of the Purple Sage." She continues to love music. She plays many instruments and always attends our music events. She is an early riser, loves her morning walks, and participates in many of our community activities. 
Resident of the Month - Larson Wile
What is your secret to a long life? A combination of good genes, the Lord's blessings, keeping active, and having horses. 
What was the most important invention during your lifetime? The polio vaccine. 
What advice would you give your younger self? Forgive me for my shortcomings.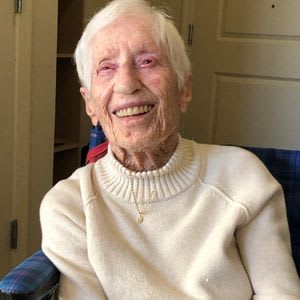 Resident of the Month - Norma Wolf
What is your secret to a long life? A positive attitude and the love of your family. 
What was the best decade for you and why? The 70's. My oldest son graduated from Medical School and my youngest son graduated Cum Laude from college. 
What was the most important invention during your lifetime? The internet.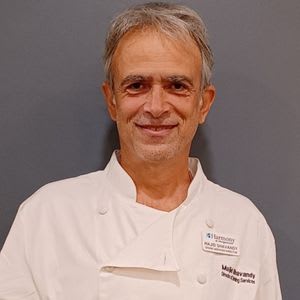 Associate of the Month - Majid Shavanday 
Majid has been in food service for over 40 years. He has worked as a corporate chef, a culinary inspector, and owned four award-winning restaurants. His wife of 26 years is also a chef and together they have twin daughters. He finds working for senior living communities very rewarding and looks forward to working here at Harmony.