Here at Harmony Senior Services, we love to highlight our residents and associates. Take a look at who was featured throughout our communities during the month of February. 
Resident of the Month - Dorothy Brand
Dorothy was born and raised in New York City and enjoyed going to Broadway shows. Out of high school, she got a job as a secretary for a paper company. She was also a computer operator in the early days of computers. She moved a couple of times with her family, living in Texas and Virginia. Her hobbies include watching mystery shows, reading, and listening to music, especially music from the 30s and 40s. She loves cats and dogs and has two nieces. Here at Harmony she enjoys working on individual activities such as crossword puzzles, reading, and participating in trivia.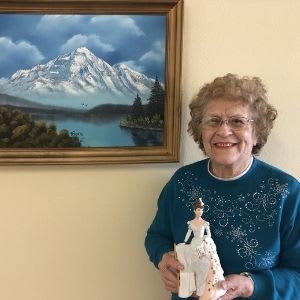 Resident of the Month - Nancy Roberts
Nancy spent the majority of her life in Allentown, PA, where she met her husband at a polka dance. Oddly enough, he didn't know to polka, but the two clicked, and the rest is history. They were married for 60 years and raised two children together. Nancy spent 52 years as an Avon representative, climbing the ranks to be a team leader, and also making the President's Club. Because of her dedication, she received a number of Avon figurine awards, which she has on display in her apartment today. Nancy joined our community in 2018 to be closer to her sister. She says, "The people are friendly, the activities are interesting, and the place is very nice." Nancy herself is also very friendly, and all the years she spent caring for family shows through her interactions with many residents. She is always joyful, appreciative, and willing to support all activity endeavors. We are thankful for our cheerleader, Nancy!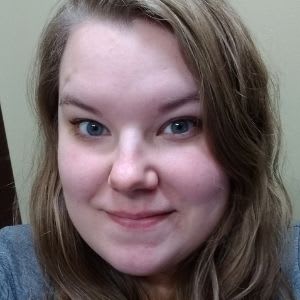 New Dining Services Director - Barbara Peterman 
I am so excited to be here with you all. I cannot wait to make your dining experience as flavorful and happy as possible. A little about myself: I grew up in a small town in upstate New York.  Growing up, I loved spending time with my great-grandmother learning how to cook her favorite dishes. After cooking with my gram, I decided to go to culinary school and pursue a career in foodservice. I am a graduate of Johnson and Wales University where I studied Culinary Arts and Food Service Management. I have worked in a variety of different food service areas including fine dining, universities, correctional facilities, and I did a quick internship at Disney. All of these unique experiences have given me a great depth of knowledge which I know will be valuable to create an amazing dining service for you all here. I look forward to meeting and working with all of you.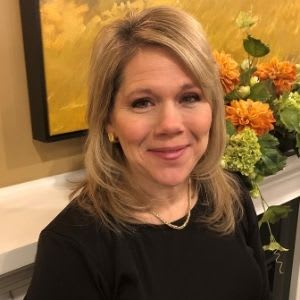 New Director of Sales & Marketing - Shanti Amos
I am excited to join the Harmony team as the Director of Sales & Marketing. I have been fortunate to hold a variety of interesting jobs throughout my career. Most recently, I was a Public Information Specialist for the WV Department of Environmental Protection. My husband and I have owned several businesses: Amos Environmental Services, PAC Properties, and The Drop Zone. I have also spent many years volunteering for Hospice and the Alzheimer's Association, which are very close to my heart. My husband and I live in Bridgeport and have three children. I am working to introduce myself to all of our residents, but if we haven't met, please stop by my office and say hi! 
Associate of the Month - Shelley Oesterreicher, Concierge
Shelley was born and raised in Clarksburg, WV. She moved to Charleston in 2011 with her husband Mike. Together they have two sons, Larz and Michael, one daughter, Savannah, and one granddaughter, Amelia, and one grandson, Roman. Shelley enjoys reading and gardening. Thank you for the excellent customer service and the friendly smile you offer to everyone at Harmony.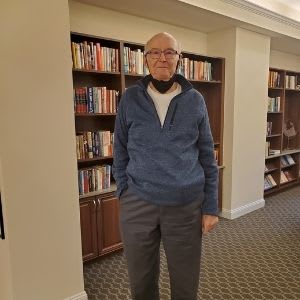 Resident of the Month - Don Lanoue
Don has been a resident of our Independent Living community since September of 2019. He is an avid puzzler and movie aficionado. He also represents the community on this year's resident team council. We enjoy Don's stories of his travels around the world as well as his willingness to lend a hand to his fellow residents. 
Resident of the Month - Glenna Sloan
Glenna was born in Ontario, Canada on May 9, 1930. Her passion is education and teaching. She was a teacher and professor who worked with all ages. While she was teaching, she was able to publish many books that can still be purchased today. All of which focus on the education of teachers and children's literature. Glenna has led writing and reading workshops for our Harmony Square neighborhood. She enjoys being around others, exercising, reading, and writing. What does Glenna love about Harmony? "I love the food so much that I am having to do double exercise to stay in shape. I also like spending time with the other residents and staff. They are always so friendly and know how to make me smile."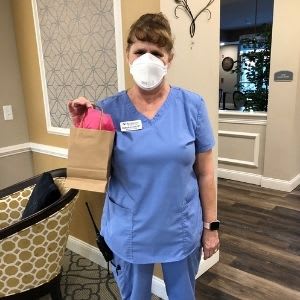 Associate of the Month - Debbie Short, RA
Congratulations to our Associate of the Month, Debbie Short. She is a Resident Aide on the day shift. One resident stated, "Debbie is always very kind and always willing to do whatever needs to be done." We are very happy she is a part of our team here at Harmony at White Oaks.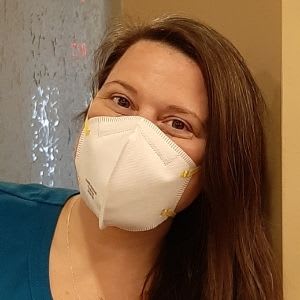 New Harmony Square Director - Jenniffer Smith
Join us in welcoming Jenniffer as our new Harmony Square Director here at Harmony at West Shore. Born in Germany, she was raised in Carlisle. With over 15 years of experience in healthcare, she brings expertise and passion for working with residents with Dementia and Alzheimer's.