Here at Harmony Senior Services, we love to highlight our residents and associates. Take a look at who was featured throughout our communities during the month of February.
New Life Enrichment Director - Lisa
Lisa has been promoted to our Life Enrichment Director. She has added lots of new activities to our social calendar so be sure to check it out. 
New Maintenance Director - Joshua Riddick
Joshua was recently promoted to our Maintenance Director. Say congratulations to him the next time you see him around the community. 
Resident of the Month - Phyllis Luck
Phyllis just celebrated her birthday. She was born and raised in Cumberland County. She spent her adult life teaching children with special needs. Her favorite holiday is Christmas, and her and her daughter, Casi, spent lots of time helping us decorate our community for the holiday season. 
Residents of the Month - Marc & Laura Bruno 
How many blind dates end in marriage? Marc and Laura Bruno met on a blind date over sixty years ago while they were both in college. Marc served in the Navy for 30 years and retired as a captain. Laura worked as a dental hygienist. Together they raised three sons. Their secret to a lasting marriage? "Don't let the little things get between you."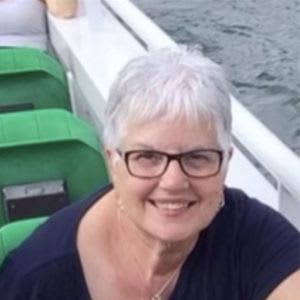 Resident of the Month - Donna Stricker
Donna moved into Harmony in October 2021. She was born and raised in Illinois. She worked for Emerson Electric for many years as an Executive Assistant to the President. She is always lending a helping hand around the community, and we are so blessed to have her. 
Harmony at Roanoke - Assisted Living
Associate of the Month - Priscilla
Congratulations to our Associate of the Month, Priscilla. We cannot thank her enough for how she has swiftly joined our team and became our rock star employee.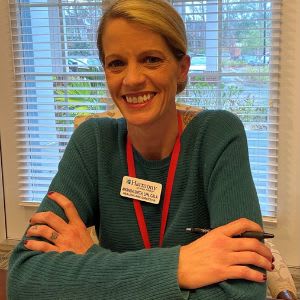 New Executive Director - Amanda Smith 
Amanda was recently promoted from our Healthcare Director to our Executive Director. She is originally from the Upstate and earned her LPN license 13 years ago from Greenville Tech. She has three children and one great-grandchild. Her goal is to create a strong team atmosphere with staff, increase resident satisfaction, and provide a healthy, fun, and loving community.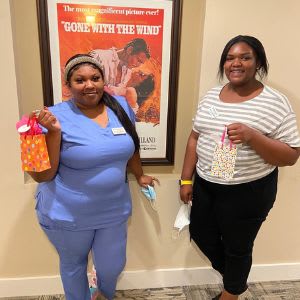 Associates of the Month - Jamaica & Jalila
Jamaica is one of our Med Techs. She has been taking additional shifts and offering great customer service to our residents. 
Jalila is on our Concierge team. She has been working extra hours and providing a welcoming experience to our guests.