Here at Harmony Senior Services, we love to highlight our residents and associates. Take a look at who was featured throughout our communities during the month of July.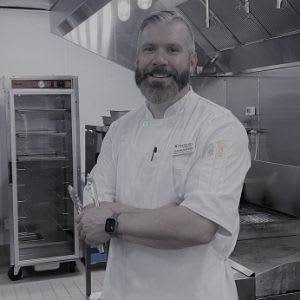 New Dining Services Director - Jason Porter
Jason grew up on a small farm in Wester, NY, where farm-to-table was a way of life. His first job was washing dishes at a local restaurant at age 12. He attended Paul Smith's College in Adirondack Park, where he received his Culinary Arts Degree. He then spent years working in hospitality and later healthcare. Jason is eager to enrich the lives of seniors through food and nutrition while building relationships. In his free time, you can find him with his wife, Kelly, his three-year-old son, Henry, and their two German shepherds.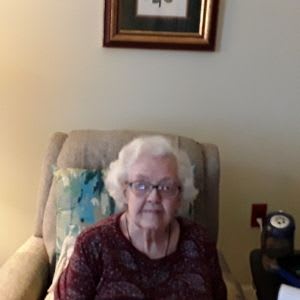 Resident of the Month - Jean Haynes
Jean is a Virginia native and moved into Harmony right after it opened in 2016. She graduated from Hampton High School during WWII and began working as a tabulator at the Port of Embarkation. She married in 1950 and was married for 42 years. During that time she was a homemaker and raised three children. She now has five grandchildren and two great-grandchildren. Her hobbies include coloring and word search puzzles.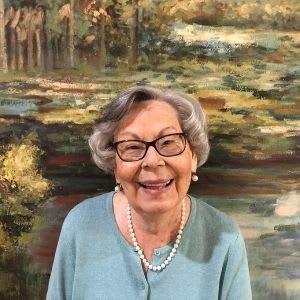 Resident of the Month - Jo Lane Crouch 
Jo Lane Crouch was born in Walnut Grove, Missouri. She attended Drury College and the Baptist Hospital School of Nursing. After graduation, she became an RN and married her college sweetheart, Denny. Denny's government job enabled them to travel all over the US. She worked as a traveling RN while raising their son, Cameron. In her free time, she was active in her church and took up wood carving. She moved into our Harmony community in 2019. She loves socializing with her friends, attending our in-house church services, and participating in crafts. She is a wonderful source of encouragement to all of here!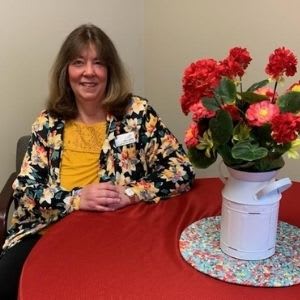 New Harmony Square Director - Sarah Williams
Sarah has been with the Harmony family for 3+ years and recently obtained her certification as an Activity Professional. She loves sharing her creativity with others and discovered her true passion for working with seniors when her career began here at Harmony.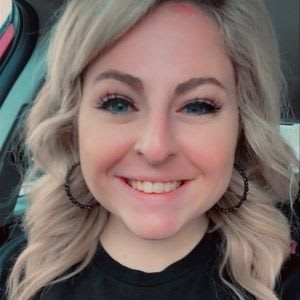 New Harmony Square Director - Alaina Bess
Alaina grew up with a love for the healthcare field. She enjoyed hearing stories of her grandmother's time as a nurse. She obtained her LPN diploma from Greene County Career & Technical Center in Waynesburg, PA. She started working at Harmony in 2020 as a floor nurse. That's where she learned her heart belonged in the Memory Care facility.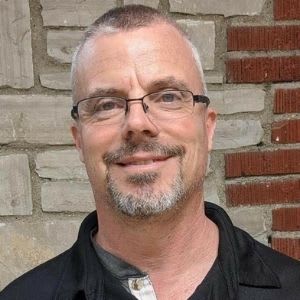 Associate of the Month - Jeff Ford, Maintenance Director 
Jeff has been in property maintenance for 23 years, 13 of which have been in assisted living facilities. In addition to being our Maintenance Director, he has also been a minister for 14 years. He is married and they have four children. Jeff is looking forward to helping residents make their new place home and keeping things safe and in great shape.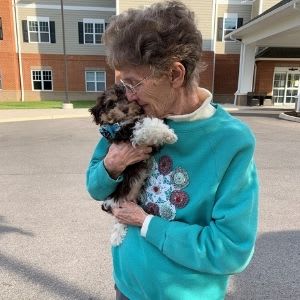 Harmony at Roanoke - Assisted Living 
Pet of the Month - Remi
Harmony is a pet-friendly community and we love all of our furry friends. Remington (Remi) Wilson has started his position as "Facility Pup" and is taking the role very seriously. His main responsibilities include giving love to all of our residents and greeting everyone as they enter the door.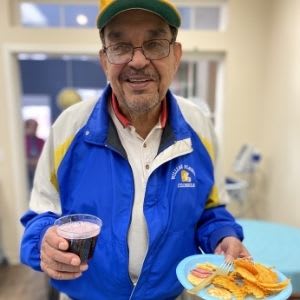 Harmony at Roanoke - Memory Care
Resident of the Month - Sherley Stuart
Sherley "Coach" Stewart is a former track & field and football coach for William Fleming High School. He was honored for all of his hard work and dedication by having the football stadium named after him. We adore Coach and all of the positive energy and encouragement he provides to his friends here at Harmony. He still enjoys throwing the football back and forth, but he especially enjoys visits with his family.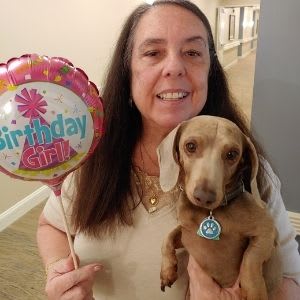 Pet of the Month - Jack 
Jack fancies himself a ladies man and spends most of his days scoping the building for the next belly rub or ear scratches. We are so lucky he and his human Michele call Harmony home. 
Resident of the Month - Betty Blackley
Betty is always willing to share a laugh and a smile with fellow residents and staff. She is always busy working on her many sewing projects and enjoys dancing to Bruno Mars.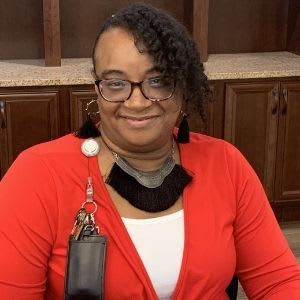 Associate of the Month - Adriene Williams, Lead Concierge
As you walk in the front door of Harmony, the first beautiful face you'll see is our Lead Concierge, Adriene. She has been working at Harmony since 2019 and is always happy to assist everyone. She was in the military which brought her to Charleston. She has four sons and is the proud "Yaya" to 11 grandchildren. In her free time, she is home crafting, decorating, and event planning. She is also an after-school site coordinator for grades K4-5 with the Charleston County School District.