Here at Harmony Senior Services, we love to highlight our residents and associates. Take a look at who was featured throughout our communities during the month of June. 
New Business Office Manager - Brittany Bryant
After completing her MBA in Healthcare Administration, Brittany decided her heart belonged to senior living. She is best friends with her grandmother, "Nanny." She is married with two step-children. She is grateful to be at Harmony at Bellevue, belonging to a new family with associates and residents!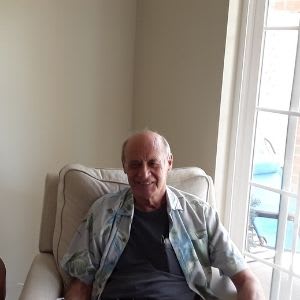 Resident of the Month - John Howell
John was born and raised in Indianapolis and then started school at UCLA. He also attended the US Military Academy at West Point where he earned his BS in Business Operations. He later received an MBA with Honors from USC. He served in Special Operations with the military. During his military career, he spent 20 months in Iran as an advisor to the Iranians and the Vietnamese Montagnards. He later was the Deputy Post Commander for West Point. His hobbies include lacrosse, fishing, and organizing whatever he can get his hands on. He has two children and seven grandchildren.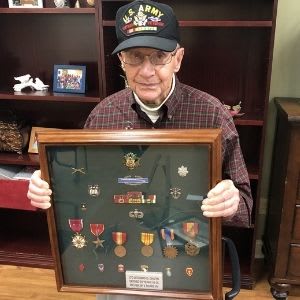 Resident of the Month - Leonard Chafin
Leonard was born in Atlanta and attended North Georgia College where he earned his degree in Business Administration. Shortly after graduating he enlisted in the Army and traveled all over the world serving his country. His Army career included 23 years of service, 19 moves, and two deployments during the Vietnam War. While stationed in California, he met and married his love, Barbara, and they had two children together. He retired from the Army in 1976 and became a JROTC instructor for 14 years at a high school in Georgia. In his free time, he enjoys hunting and fishing. He moved to our community in 2019 and has been a blessing to us ever since. We appreciate his years of service, plus his smiling, jovial disposition.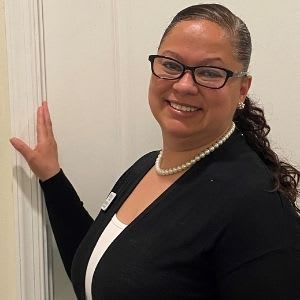 New Healthcare Director - Brenda Stevenson
Brenda has over 17 years of experience in the healthcare field. She holds a Bachelors's in Healthcare Administration and will complete her Masters's in Organizational Leadership later this year. Before joining Harmony, she worked as a Unit Manager in an Assisted Living facility for three years and in a Memory Care facility for 14 years. In her spare time, she can be found with her family, cooking, and fishing.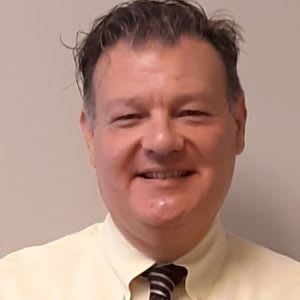 New Executive Director - Mark Terry 
Mark is a native of California but has also lived in Texas and Louisiana. He is excited to transition into this new role as Executive Director at Harmony at Morgantown. He comes to us with 17 years of previous Executive Director experience. He can't wait to meet everyone in the Harmony family.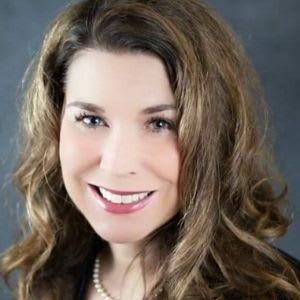 Associate of the Month - Michelle Lauer, Director of Sales & Marketing 
Michelle has always had a passion for serving seniors. She is a University of Texas graduate with a degree in Social Work specializing in Geriatrics. She has now been in the healthcare industry for 37 years. She is looking forward to serving the seniors and families in this beautiful new community. 
Harmony at Roanoke - Assisted Living 
New Healthcare Director - Jamie Butler
Jamie has been our LPN supervisor and has 12 years of senior living experience. Her knowledge spans across Assisted Living, Long Term Care, Hospice, and Skilled Nursing. Here at Harmony, she has shown day in and day out how much she loves our residents. She can be found dancing through the hallways and cheerleading at bingo. In her spare time, she can found with her three children, crafting, reading, or working in her yard. She is so excited to launch into this new role. 
Harmony at Roanoke - Memory Care
Pet of the Month - Cooper
Cooper is a Golden Doodle who belongs to our Director of Sales & Marketing, Margaret Osterhaus. Which makes him the grand-pup of our very own Poppa John, Margaret's father. Cooper has a bright future ahead of him as he is going through training to become a therapy dog. He is an absolute joy to have in our community and has already left his little pawprints on all of our hearts. 
New Business Office Manager - Martin Foddrell 
Martin, as the new Business Office Manager, oversees the accounting, administration, finance, human resources, and payables for the community. He joins our family with 14 years of experience in commercial office management, senior care management, accounting, and finance.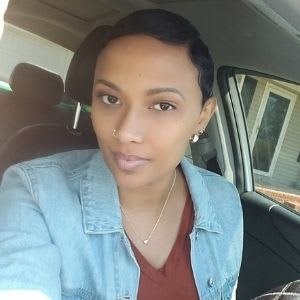 New Business Office Manager - Shakira Moses 
Shakira was born in Chicago. Her education and prior experience are in finance. She spent the last seven years as the Office Manager and Executive Assistant at a prominent publishing board in Nashville. She has one son and a new puppy. She loves people and is honored to join the Harmony family.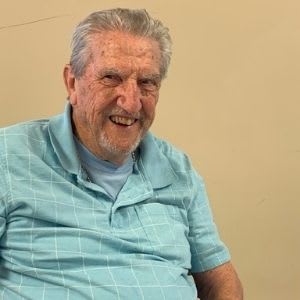 Resident of the Month - Don Shreve 
Don joined the military at 18. Afterward, he went to barber school. He met his wife in California in 1955. He later became an accountant and opened his own accounting firm. He has four children, 14 grandchildren, and 40 great-grandchildren. He moved to Charleston to help his grandson with his business and just recently moved into our community. You can usually find him outside enjoying the beautiful weather.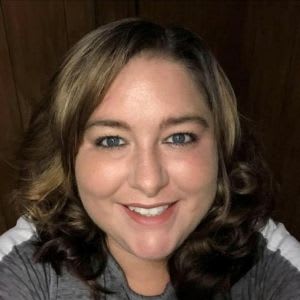 Associate of the Month - JeriAnn Evans, Healthcare Director
JeriAnn was recently promoted to Healthcare Director at Harmony at White Oaks. She is an LPN, studied at Fairmont State College, and has many years of experience in geriatric care. She is happily married with three children. They all enjoy going on adventures together.