Annie Bennett was born on January 19, 1922. We can't wait to help her celebrate her 100th birthday soon!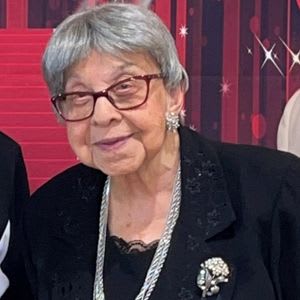 Annie grew up in Anderson, South Carolina. She went to a school with only two teachers, one of which was her mother, so she knows a thing or two about being on your best behavior. She grew up in the country farming cotton and vegetables with her family, including her brother.
Annie married Isadore Thomason, a sailor when she was just 18 years old. Together they had one daughter, Judith. He passed when she was just one year old while he was serving in the Navy. She re-married a few years later. George Bennett was a mechanic who owned his own business, and together they had one son, Gregory. Annie lived with Judith before she passed away two years ago. Gregory lives in Maryland and visits with her grandchildren and great-grandchildren as often as he can.
Annie worked at a children's dress shop as a window dresser for 13 years and then at a high school as a study hall supervisor for 12 years, all while raising her two children. She also led summer programs for the children at her church, which she still continues to be an active member of.
Annie joined the Harmony family two years ago at Harmony at Columbia. She loves to read, play bingo, and participate in lots of the activities that Harmony has to offer. Her secret to reaching 99 and feelin' fine? Always be kind to others, regardless of race, gender, or background. She is so glad to be able to share her life story with us. After our chat, she is headed to bingo night.
Wonderful residents like Annie make Harmony Senior Services the best place to live!