Here at Harmony Senior Services, we love to highlight our residents and associates. Take a look at who was featured throughout our communities during the month of February.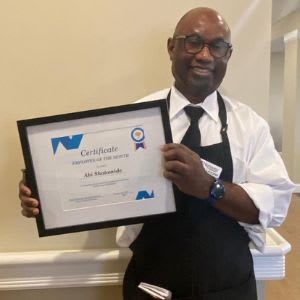 Associate of the Month - Abi Shotomide 
Abi Shotomide works in our dining department and takes great pride in all he does. We are thankful for the attitude and work ethic he brings to work every day. Our residents look forward to being served by Abi, saying his service is "nothing short of spectacular!"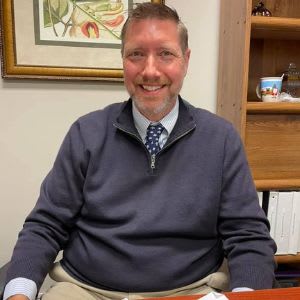 New Executive Director - Bill Allyn
William "Bill" Allyn joins Harmony with 19 years of senior leadership experience in Human Services and Assisted Living. He believes our community should be a vibrant, loving, safe place to call home, where each resident is empowered to continue their life's purpose. He is looking forward to getting to know each of our residents and associates and providing exceptional services.
Resident of the Month - Elvy Curley
Elvy Curley was born in Bogen, Germany to an Air Force father and German mother. When she was five years old her family moved to Sacramento, California. She met her husband on a local Navy base, where they quickly married, had two children, and traveled the world together. Elvy makes clay figurines like fishermen, angels, chickens, and people. They sold like hotcakes at the craft shows she entered. She joined our community in 2020 and is a cheery, creative, and helpful face within our Harmony family.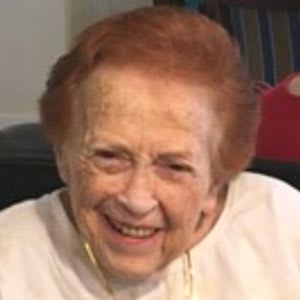 Resident of the Month - Anne Doran
Anne has lived in our community for three years now. She was born in Brooklyn to parents who emigrated from Donegal, Ireland. She loves celebrating her Irish heritage- she has visited the country many times, her favorite color is green, and her father was in the Irish Republican Army. Her strong spirit led her to volunteer for over 30 years at her church and in an ambulance group. She has three children and six grandchildren. Her code? "Always keep the faith." 
Resident of the Month - Ingrid Davies
Ingrid joined the Harmony family as soon as our doors opened last year. She moved here from Colorado, but she is originally from Germany. She is kind, compassionate, and helpful. She enjoys spending time with us in our Harmony Square neighborhood playing bingo, leading social activities, and just chatting with the other residents. When new residents join our family, Ingrid is right there to make them feel welcome and happy. We are so grateful to have her in our Harmony family.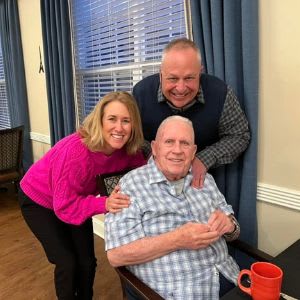 Resident of the Month - Carl Kielbasa
Carl Kielbasa is a proud veteran, father, and coach. He has always been passionate about sports- he played three sports in high school and played football at Rutgers University. He served four years in the Army and did two tours- one in Vietnam and one in Thailand. He and his wife Jeanne were married for 56 years and had four sons together- Carl, Craig, Chris, and Curt. He was recently inducted into the Sachem High School Hall of Fame, because he coached for 30 years and many of his players have gone on to play college and NFL football. He enjoys watching sports and spending time with his sons.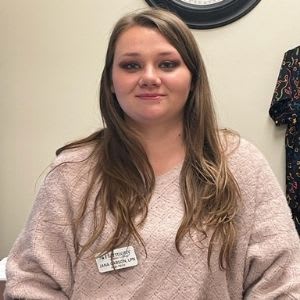 New Healthcare Director - Jana Carson 
Please join us in welcoming our new Healthcare Director, Jana Carson, to the Harmony family. 
New Life Enrichment Director - Angie Davidson-Brewer
Angie is a nationally certified Activity Director, a certified Dementia Practitioner, and a licensed ACLF Administrator. She comes to us with 30 years of experience. She strives to make our senior living community feel like living on a cruise ship. She believes she has the best job in the world and loves bringing joy to our residents' lives each and every day.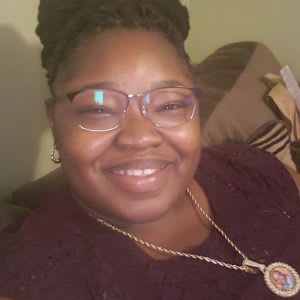 New Business Office Manager - Ebony Frazier
Our lead concierge, Ebony Frazier, was recently promoted to our Business Office Manager. She started her work journey in healthcare in 2006. She has three beautiful children and a husband of four years, Herbert. In her free time, she enjoys bowling, traveling, and spending time with her family.