Here at Harmony Senior Services, we love to highlight our residents and associates. Take a look at who was featured throughout our communities during the month of May.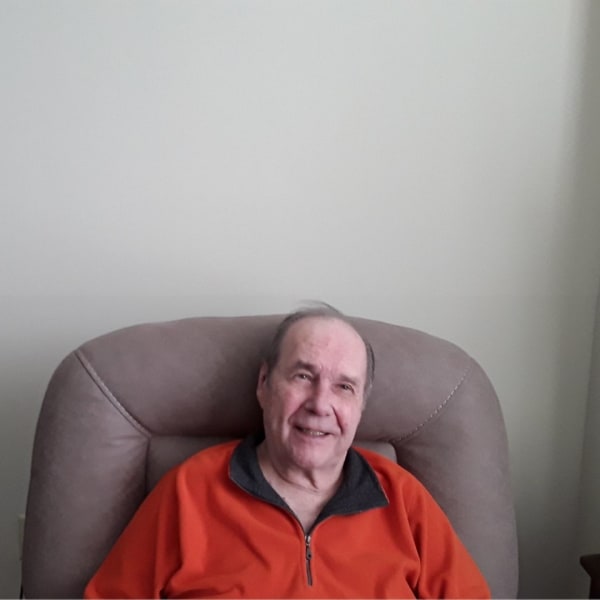 Resident of the Month - Ed Carlson
Ed was born and raised in the Bronx. He was in the Navy for four years as an electronic electrician. He went to night school to study electrical engineering and began a career at AT&T that spanned 34 years. He met Muriel in 1946 at a St. Patrick's Day dance and they have been married for 69 years. They raised three boys together. They still enjoy dancing and gardening.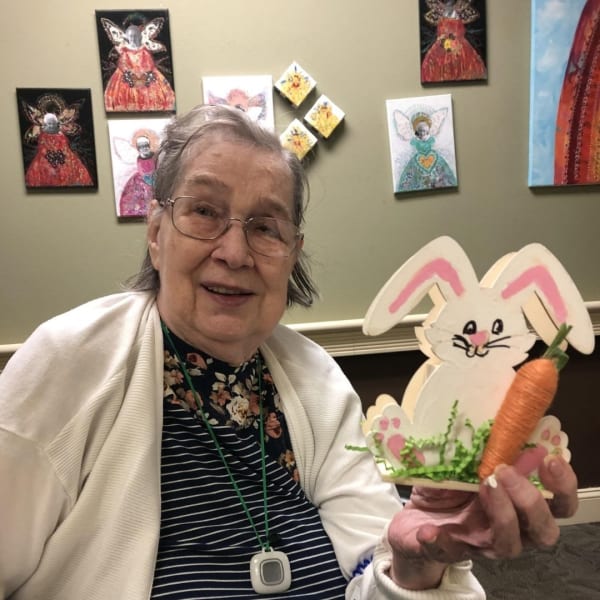 Resident of the Month - Darlene Mehalic 
Darlene was born and raised in West Bolivar, PA. After graduating second in her high school class, she started nursing school. She temporarily stopped school to raise her six children with her husband but picked it back up after they graduated. She became a nurse and worked as an RN at the state mental hospital. She moved into the community in 2019. She is very creative and religiously attends weekly crafts and card making. She is always smiling and helpful.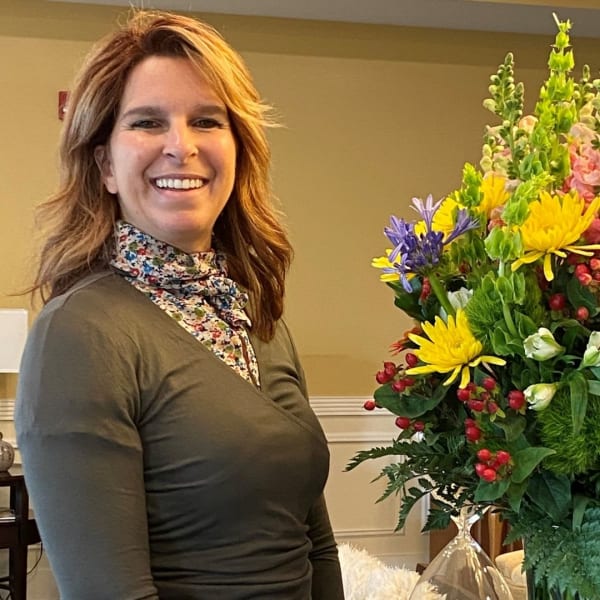 Associate of the Month - Shawn Buckon, Executive Director
Shawn began her career at Harmony as the Life Enrichment Director. She received her Senior Advisor certification, her Dementia Practitioner certification, and her master's in Business Administration. She is now proud to accept the role of Executive Director at Harmony at Independence.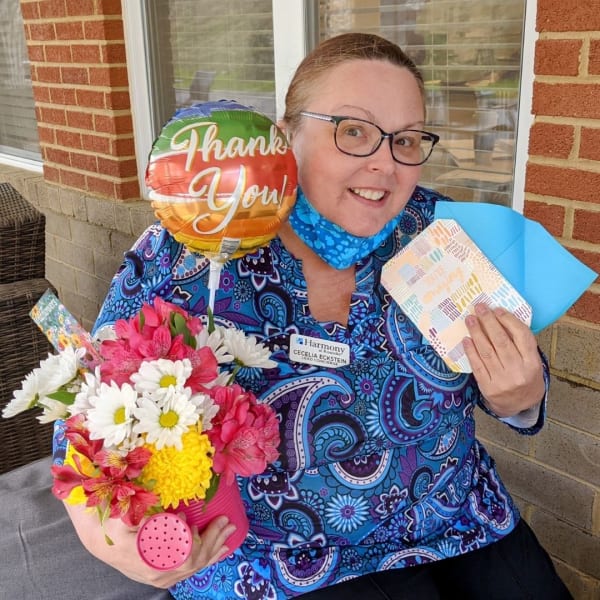 Harmony at Roanoke - Assisted Living 
Associate of the Month - Cecelia Eckstein, Concierge
Cecelia has been with Harmony at Roanoke since the facility opened. She is the smiling face that greets you at the door and is always there to answer any questions for residents and their families. She is the jack of all trades and goes above and beyond for our community every day.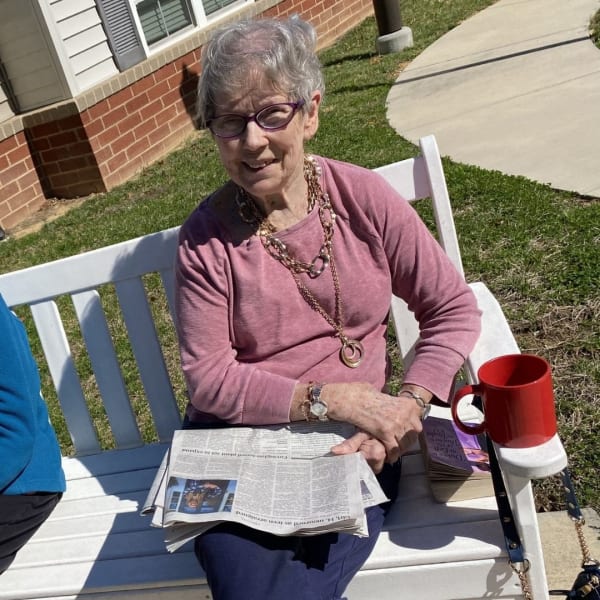 Harmony at Roanoke - Memory Care 
Resident of the Month - Betty Poff
Mrs. Betty is the extra shot of spark that everybody needs in their life. She encourages all of her peers and is always willing to lend a hand to anyone who needs some extra help. She is a Roanoke native and former HR employee at the Salem VA. You can usually find her playing a game of spades or sitting in the sun sipping on coffee and reading the paper. She is the life of the party and will do anything to get a laugh out of us.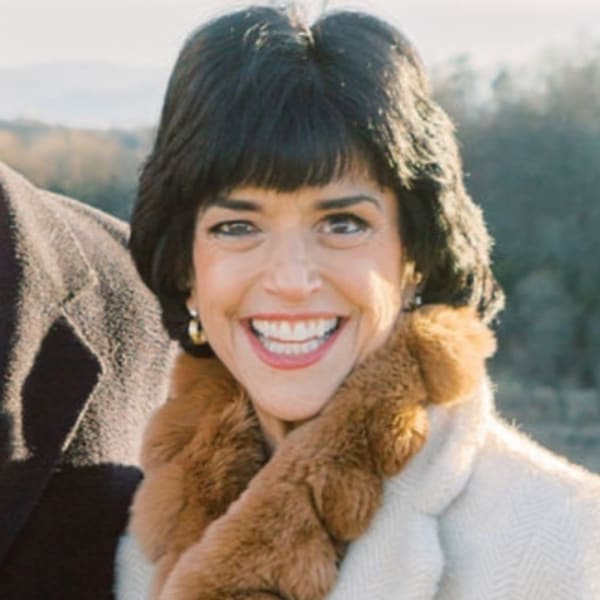 Associate of the Month - Margaret Osterhaus, Sales & Marketing Director 
Margaret graduated with a degree in Community Health Education and has now been working in the healthcare industry for 13 years. She is dedicated to helping families and engaging with our residents. Her own father lives with us. In her free time she loves spending time with her children, husband, and sweet fur baby. She loves the beach and works out daily.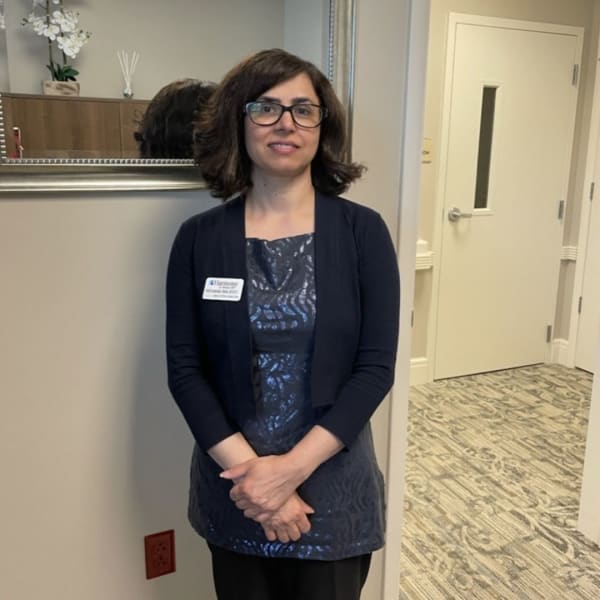 New Executive Director - Rehana Majeed
Rehana has a bachelor's degree in Political Science and is a licensed administrator in NC and VA. She has been in the healthcare industry for 20 years. She has been coaching and training staff to provide the best possible care to our residents throughout her career. She has been married for 33 years and they have two children. She joined Harmony to make a difference in the resident's and staff's lives to create a thriving environment to call home.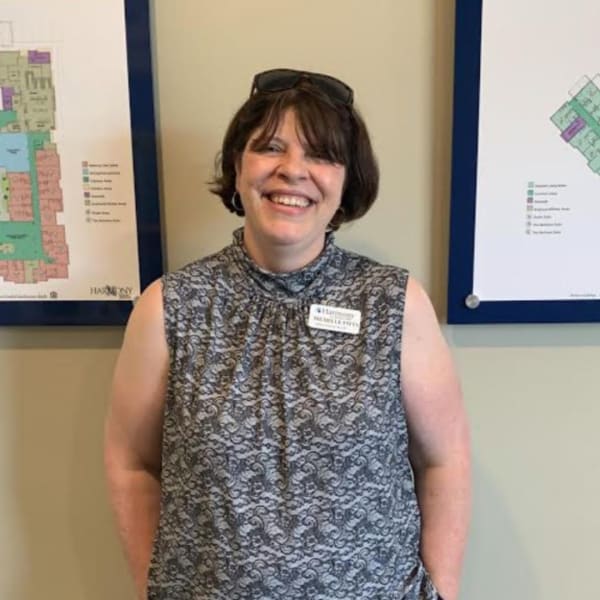 New Sales & Marketing Director - Michelle Pitts
Michelle served in the Virginia National Guard for nine years and was also a police officer and detective for the Culpeper Town Police Department. She is a mom of two boys and is getting married in the fall. She truly feels at home at Harmony and is honored to serve everyone at the community and beyond.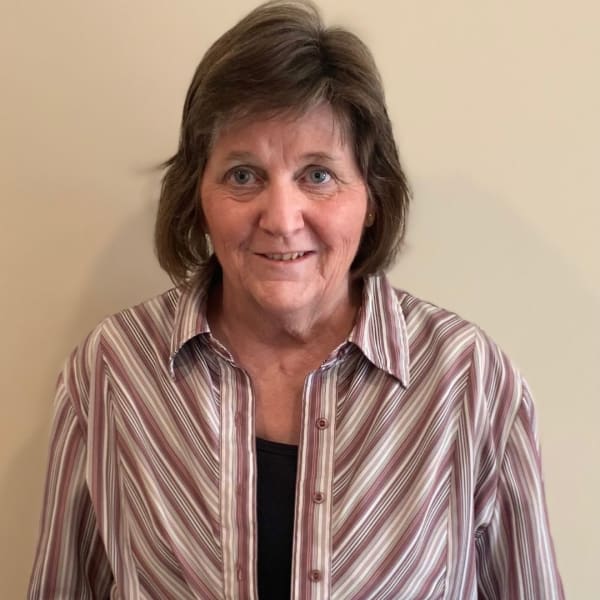 Resident of the Month - Mary Wipfli
Mary lives in Harmony at Victory Station's Independent Living neighborhood. Her joy and smiles are contagious. She is always ready to play bingo, join friends at happy hour, and share stories of her youth as a laboratory scientist in a hospital.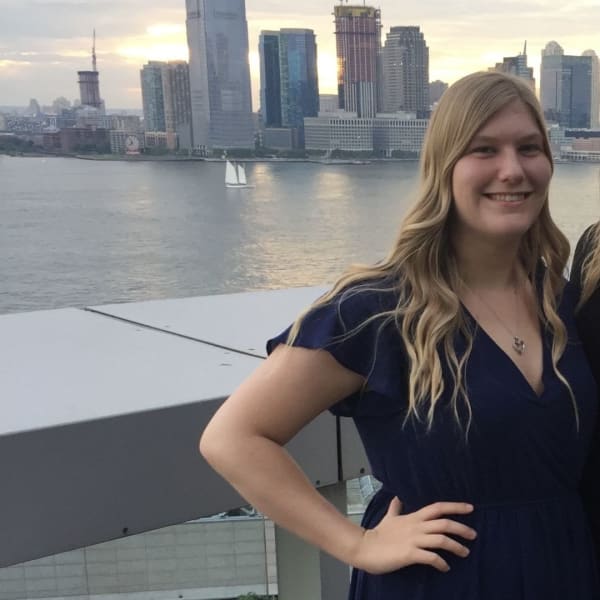 Associate of the Month - Courtney Goff, Activity Assistant 
Courtney works with our Memory Care, Assisted Living, and Independent Living residents. She was born in Chesapeake, VA. She has a bachelor's in Health and Exercise Science. She is working towards her Activity Director certification. In her free time, she enjoys going to the beach, boating, reading, crafting, and spending time with family and her dog.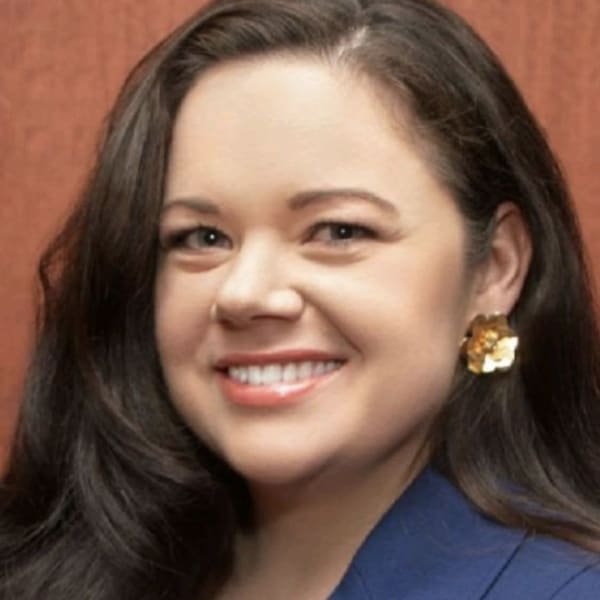 New Executive Director - Kaley Patterson 
Kaley has been in the healthcare industry for almost 10 years. Her family came to America from Scotland. Her grandparents had a large influence on her life. They encouraged her to join the senior living industry. She and her partner William have two children, Gavin and Clara. Take a moment to introduce yourself to her and join us in congratulating her on her new role.